Access to quality early childhood education is a massive challenge in South Africa, and one of the main reasons why 57% of children aged 4 to 5 years in early learning programmes are falling behind the expected development standard for their age.
Earlybird Educare@Work's CEO and founder Megan Blair is determined to change this.
"All children deserve access to high-quality early learning and development experiences so they may flourish throughout their lives," she says. Earlybird Educare@Work is a social enterprise building a network of high-quality early childhood care and education (or "educare") centres across South Africa.
Earlybird partners with large companies such as ABSA and Siemens to offer employer-sponsored Educare at workplaces as well as with commercial and residential property developers to offer educare in residential and commercial developments. Revenues from these services subsidize social franchisees who run Blue Door Educare centres in social and affordable housing developments and neighbourhoods with limited access to high-quality educare offerings.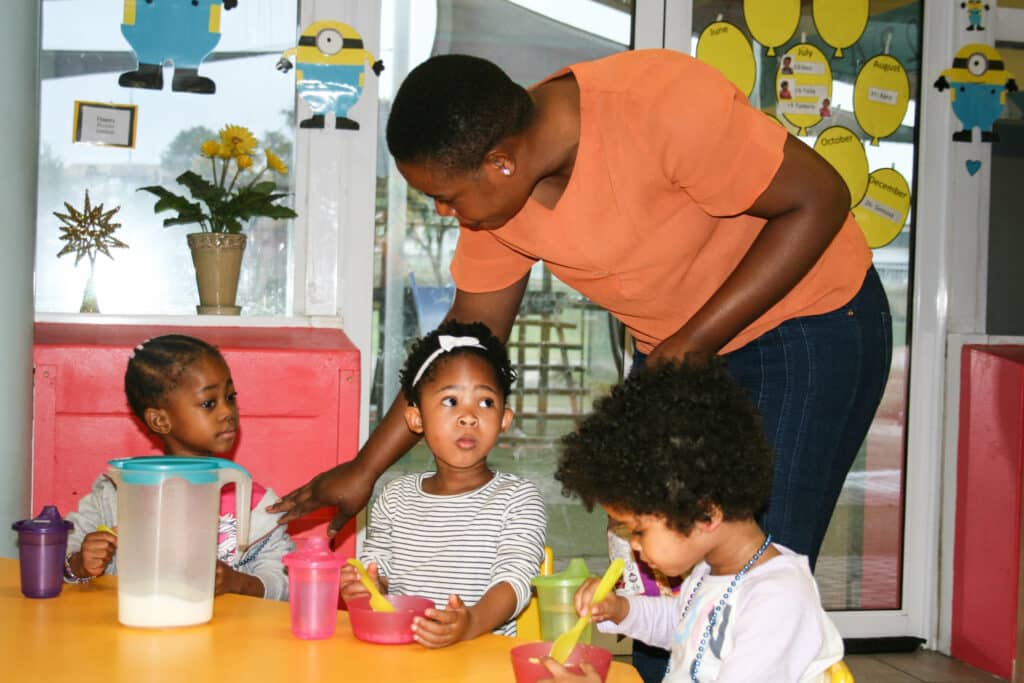 "We opened our first centre in the Absa Towers in Johannesburg in 2019 and we have added another four centres since," says Megan.
"We were founded with a view to scale so we knew that we would need to undertake rigorous evaluation of our programme. We approached the ELOM team because we wanted to reflect on how the model was working before embarking on our fundraising strategy and designing our scaling path."
The Earlybird team used the ELOM 4&5 Years Assessment tool to evaluate progress in children's development over the course of one year, and the data gathered was compared to ELOM's national sample benchmark.
Over the last 12 months alone, the ELOM tools have been used to assess children in over 1100 early learning programmes across the country, such as Earlybird, enabling organisations to make data-informed decisions on programme enhancements.
"Although we were relieved to see that Earlybird children's development outperformed the national average, we did find areas for improvement. We needed to strengthen our focus on gross motor development, as well as certain areas of mathematics. For the former, we expanded outdoor play time and encouraged parents to allow children more free play time at home," says Megan.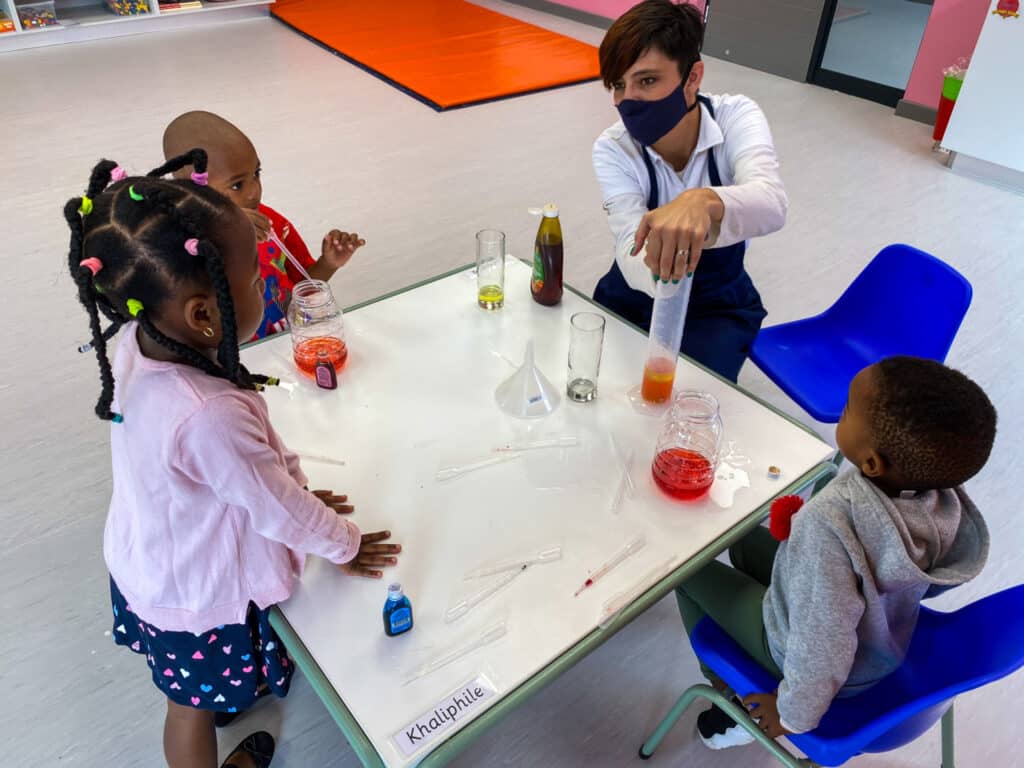 "As a growing organisation, it's important for us to be able to get credible, objective feedback on the progress the children are making so that we can continually improve our model. We trust ELOM results, it is not just a box ticking exercise for us"
"Using the ELOM tools is a great way for us to signal to all our stakeholders that we are open to external evaluation and that we are committed to measuring the impact our programme is having on child outcomes, rather than focusing exclusively on basic monitoring stats such as attendance and enrolment."
Megan adds that the ELOM evaluation process was easy to follow and her team felt supported and well guided throughout. "DataDrive2030 facilitated the introduction to the ELOM assessors, who we found to be very capable and experienced. We also appreciated the data analysis support that we received following the assessment."
Earlybird's growth plan is to add an additional four centres per year going forward. "We plan to conduct a broader evaluation in 2025. The 2022 evaluation was a good test to see how to manage the fieldwork," says Megan.
All photos courtesy of Earlybird.