It's estimated that less than 50% of children in KwaZulu-Natal (KZN) have access to formal early learning opportunities. Thanda, a community-based, sustainable development organisation in Mtwalume, a rural area on KZN's south coast, is working hard to close the opportunity gap.
We chatted to Thanda's co-founder and executive director Angela Larkan about the challenge of delivering quality early childhood education in a rural community of South Africa, and how the ELOM tools have assisted the organisation to improve its practice. 
EMPOWERING PEOPLE TO CREATE CHANGE
Thanda started out in 2008 as an after-school programme for vulnerable children in the Mtwalume municipality on KwaZulu Natal's south coast. The organisation quickly grew to more broadly address the needs of the community and to provide educational and skills-building for all ages.
Since then, Thanda has had a direct impact on over 45,000 people and offers four core initiatives:  Early Childhood Development; After-School Programming; Organic Farming and Community Projects.
ECD CAN CHANGE EVERYTHING
Future success depends on early outcomes – 90% of a child's brain develops before the age of five. Thanda's innovative Early Childhood Development programmes reach 350 children every school day and employ 29 local people.
"We believe children in rural areas should have the same opportunities as their urban counterparts. They should not go to bed hungry or suffer from stunting due to malnutrition. They should be surrounded by positive and supportive adult relationships," explains Angela.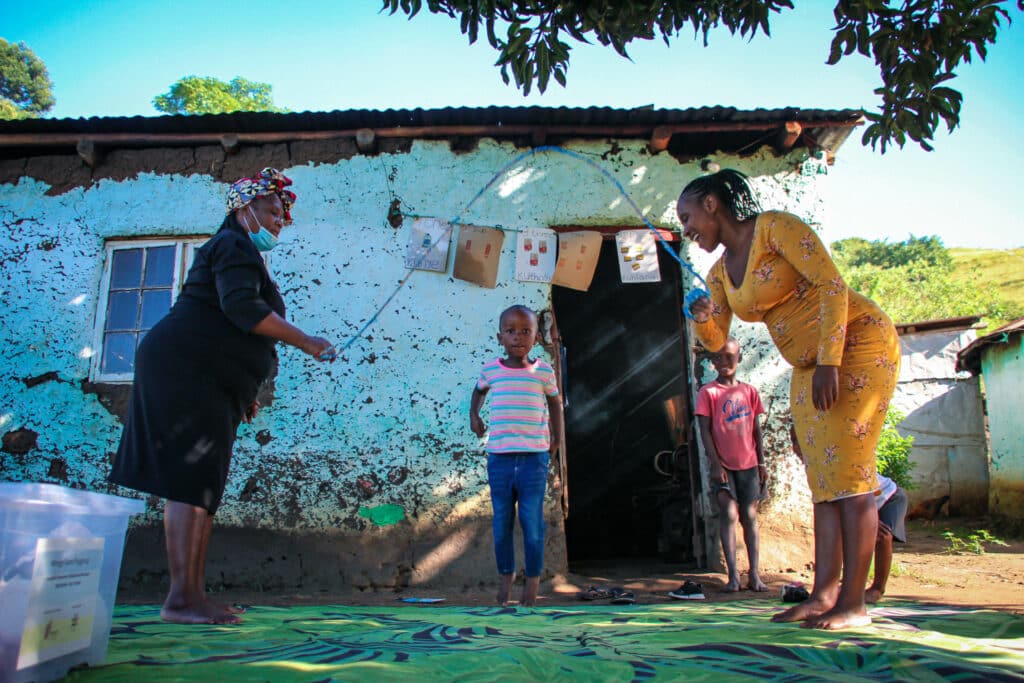 Thanda has taken a collaborative approach in their ECD curriculum. "In a rural area like this people depend on rather than compete with one another. Our curriculum has been created to help develop empathy, perspective, critical thinking, creativity and self-esteem from a young age. It is based on the principles found in the Native American 'Circle of Courage' which aims to balance belonging, independence, mastery and generosity."
"Through inquiry-based learning and imaginative play, our ECD programme gives children the foundational skills they need for a positive start in life." And the ELOM assessments have confirmed this.
MEASURING IMPACT
Monitoring and evaluation is key to Thanda's success: "We pay attention to what is working and what's not working."
A funder – The Oppenheimer Memorial Trust – recommended Thanda use the ELOM 4 & 5 Years Assessment Tool to assess the early learning programme.
"We were only too happy to use a reliable, external measurement because although we've always done a lot of M&E internally, our inside view could impact the integrity of the data."
Thanda's initial ELOM assessments took place over three years – 2018, 2019 and 2020. They used a specialist to analyse and report on the findings. "The results very clearly showed we were on a par with quintile 5 (richest household grouping), private schools. This was huge for us."
ELOM data has shown that ordinarily only 3 out of 10 of the poorest children attending Early Learning Programmes start school on track, compared to 8 out of 10 children from the richest households.
"The ELOM results give us enormous credibility when we approach funders."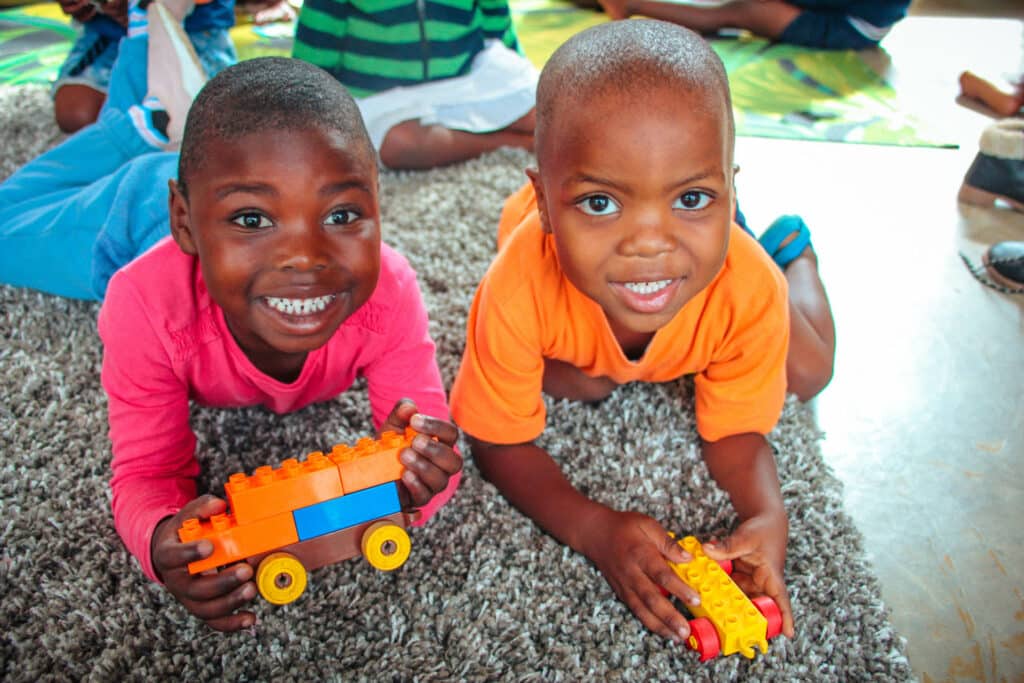 THE ELOM PROCESS
Angela says their first ELOM assessment was extremely easy as Thanda used ELOM assessors from a local NPO to organise the assessments and reporting.
In 2022, Thanda did the assessments in-house and found it a little more complicated. Fortunately help was at hand; "DataDrive2030 were incredibly responsive and made sure we got everything we needed quickly, in time for our deadline."
Earlier this year, Angela attended the ELOM Community of Practice training and now feels she has a more complete understanding of the process and all the tools.
BENEFITS OF USING ELOM
According to Angela there have been a range of benefits to using the ELOM tools:
Potential: ELOM shows what is possible for children to achieve despite their poor socio-economic background.
Simplicity: The format of the results create a simple 'snapshot' of how things are going.
Funding: The ELOM reports make it easy for funders to quickly understand a programme's impact.
Comparative data: The reports enable  programmes to compare their results against national and provincial reference groups. 
"I really liked comparing where our children could have been. To see where they scored vs where they would be without the intervention."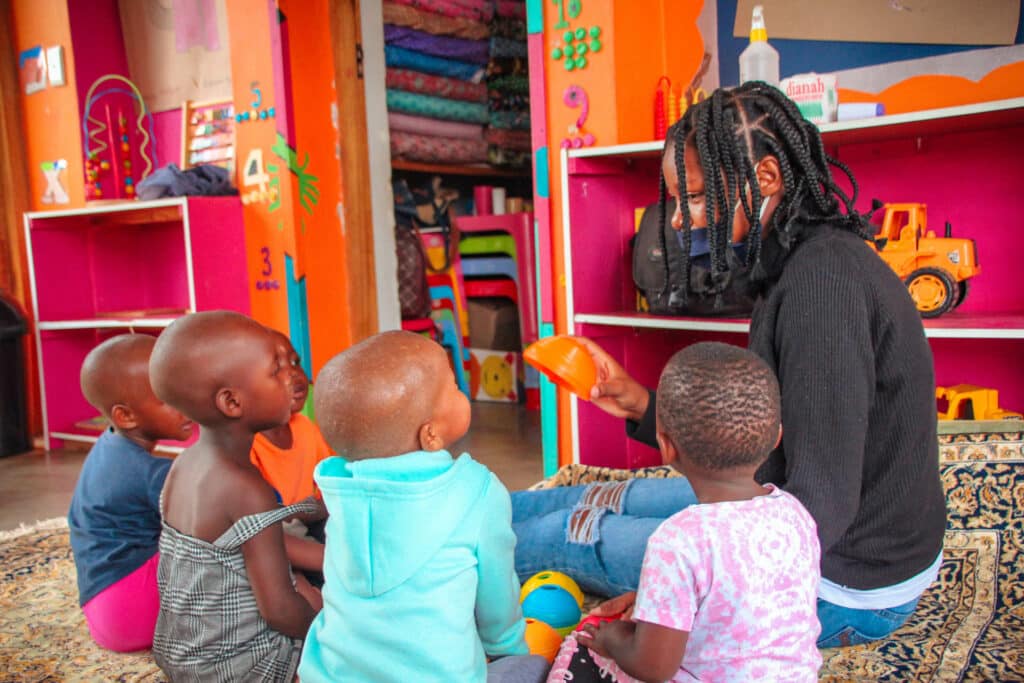 ELOM & THANDA'S ECD PROGRAMME DEVELOPMENT
Thanda has used the insights from the ELOM data to further develop their early learning programmes. "Understanding how what we are doing compared to other socioeconomic brackets and national averages has been incredibly helpful because it encourages us to continuously improve the quality of our programme, instead of just doing what is 'normal' locally or just a bit 'better than local'."
"We assessed our different programme models separately, which allowed us to compare their impact and results, then improve quality.
A NO-NONSENSE SCORECARD
Angela says the ELOM tools offer a user-friendly way to measure the quality of early childhood education in the country and this is critical to South Africa's future.
"It's a no-nonsense scorecard that shows exactly what skills children have developed or not developed.
"It doesn't let organisations get comfortable in feeling that they are doing 'phenomenal work' because what they offer is better than what else is available locally, when a high percentage of their children are not on track."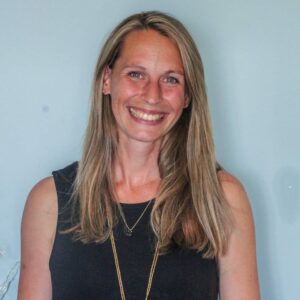 To find out more about Thanda visit www.thanda.org
All photos courtesy of Thanda.