In rural areas of South Africa, children face even greater barriers to accessing quality early childhood education. The Knysna Education Trust (KET) is on a mission to transform early childhood development in the Garden Route, where they support over 111 early childhood development (ECD) centres and 8,262 children every year.
Because resources are so limited, KET uses the ELOM tools to determine where to focus support.  
We sat down with occupational therapist (OT) Bernike Maarsingh, the Blocks4Growth programme manager at KET, to delve into how they are using data-driven insights to reach the most vulnerable children and build brighter futures.
BUILDING BLOCKS FOR GROWTH
The Blocks4Growth programme was developed by The Learning Initiative (TLI) to provide therapeutic support to young children at risk of developmental delays. It includes twice-weekly group therapy sessions at the child's ECD centre, as well as training and support for teachers and parents. Developed and tested in Cape Town, KET has partnered with TLI to pilot Blocks4Growth in rural areas in the Western Cape's Garden Route region.
CHANGING TRAJECTORIES
Bernike has been managing KET's Blocks4Growth programme since 2020. She has a lifelong passion for nurturing children with special needs – particularly those with ADHD, failure to thrive and sensory integration.
"In Cape Town, Blocks4Growth groups are led by OTs and speech therapists. However, due to cost and availability constraints in the Garden Route, we've adapted the approach and our groups are run by OTs and trained ECD practitioners. The OTs also see individual children who have more profound needs."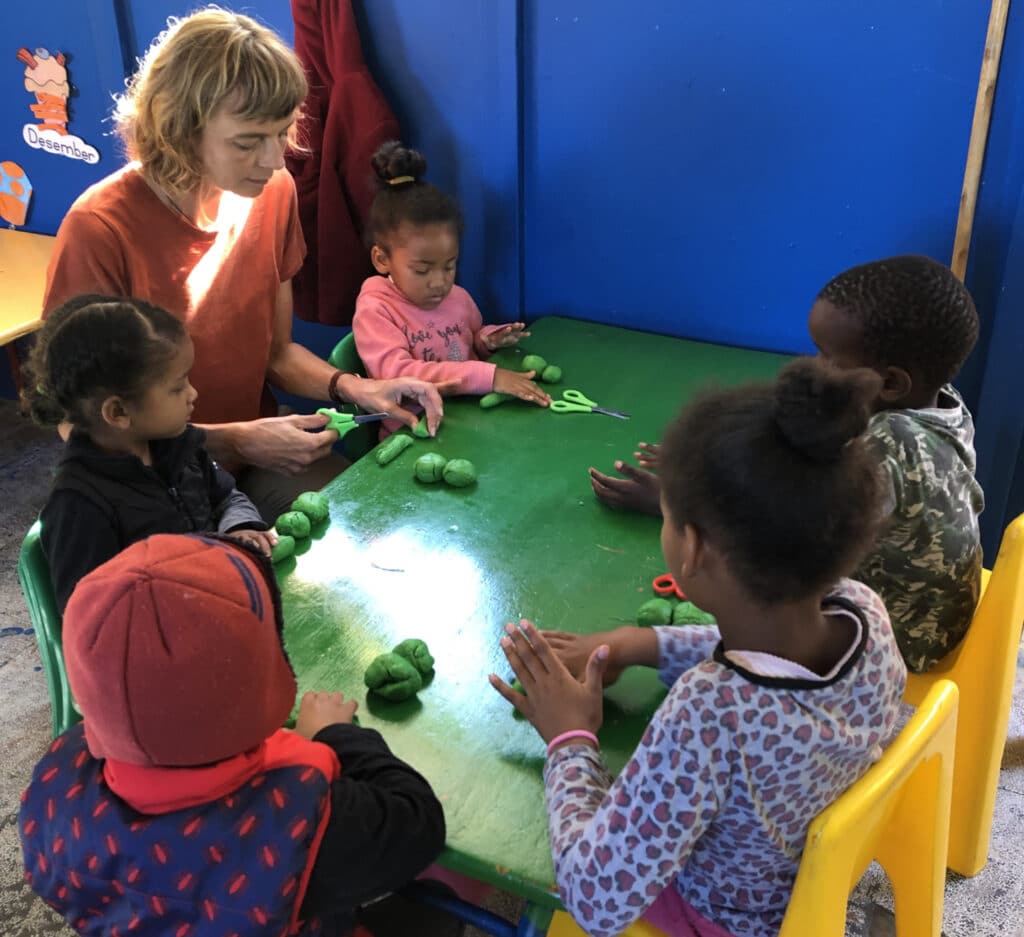 IDENTIFYING AT RISK CHILDREN 
The ELOM's 4&5 Years Targeting tool has been used to identify children who are already showing signs of development delays and require additional support. This year KET identified an alarming number of children in need of extra intervention.
"At the beginning of the year we screened 503 children at 26 different early learning centres, expecting to find around 230 children at risk. But there were many more – a total of 316 children who were behind on gross motor, fine motor, numeracy and/or literacy. It's a massive problem."
MEASURING IMPACT
Towards the end of each year, KET uses the 4 & 5 Years Assessment Tool and the Social-Emotional Rating Scale to measure children's development and programme impact. 
"It's not just about providing support but changing outcomes. And it works. In 2022, 51% of children in the Blocks4Growth programme measurably improved."
"We were quite surprised by the results. Anecdotally, we had felt we were doing better. It made us realise we need to do more in areas where children are still significantly behind. We also need to look at how to ignite more passion and involvement from teachers and parents."
The assessments also highlighted other critical issues. "Our growth stunting figure was 7% – well above the national average of 5.7%," says Bernike.
CHANGING OUTCOMES
The data-driven approach not only validates KET's efforts, it also helps to shape the Blocks4Growth programme to maximise impact the following year. The 2022 results led to several practical changes, including additional training workshops for teachers and more interaction with parents.
"We usually invite the parents to watch and observe us doing groups with their children, but this year, we adapted our approach by creating activities that would encourage the parents to actively engage with their children during the groups."
"What we struggle with is measuring progress when children are very far behind. They may still be below standard at the end of the year, even though they have improved hugely."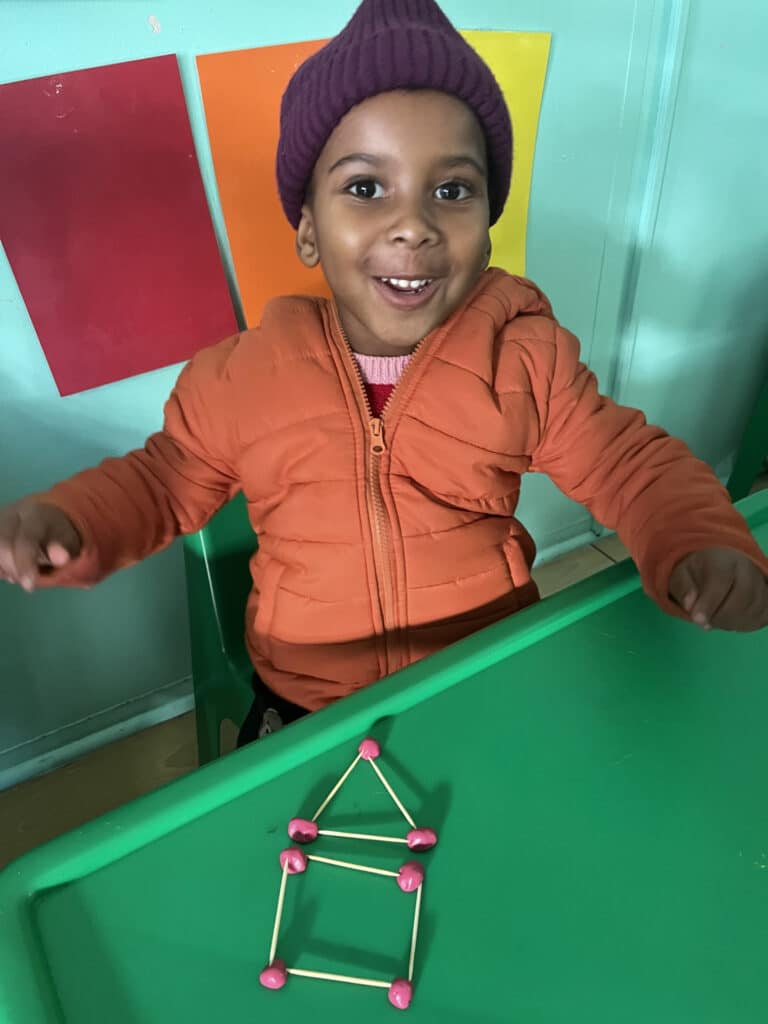 BUILDING A BRIGHTER FUTURE
In South Africa only around 15% of young children in rural areas get access to formal early learning. The ELOM results demonstrate the enormous need for quality ECD programmes as well as specialist therapeutic support, like that provided by the Blocks4Growth programme.
Bernike believes building a brighter future for South Africa's children requires collaboration at every level. "We can't do it on our own. Blocks4Growth works best when all the parts work together – the parents, the teachers, the child. We struggle to make a difference if everyone is not involved and committed."
"The ELOM assessment tools enable us to provide a targeted approach that empower us to improve our programme systematically."
To learn more about Knysna Education Trust visit https://www.knysnaedutrust.co.za/. To apply to use the ELOM tools visit https://datadrive2030.co.za/data-tools/. 
All photos courtesy of Bernike Maarsingh/Knysna Education Trust